MKK Europe can guide you in supply and ordering of new Mitsubishi purifiers on new building projects.
The Mitsubishi oil purifier
Mitsubishi Selfjector (oil purifiers) are the best selling centrifugal disc type separators, which are backed by a history of over seventy years and sales of over 90,000 units to date. See Supply history 2017 (19mb pdf)
Mitsubishi Selfjector Hercules (SJ-H) Series, the latest version of its series, is compact and yet offers improved fine particulate removal and higher output, thanks to Mitsubishi's years of expertise.
With its outstanding reliability and purification performance, the Mitsubishi Selfjector Hercules (SJ-H) Series is ideal for purifying not only fuel oils and lubrication oils for vessels, but also mineral oils that are commonly used in a wide range of indus- trial applications. For more features and details please download Leaflet SJ-Hercules series
MKK Europe can guide you in supply and ordering of new Mitsubishi purifiers on new building projects.
As well we will be at our service for advises for upgrading your current system.
We are fully aware of the fact that in special the Maritime industry is not searching for a good running machine, you are searching for a good system!!! We have the knowledge,capacity and flexibility to meet your requirements and to fabricate the complete unit, download our reference drawing: LO cross-over system and Leaflet Mitsubishi Selfjector SJ08 Module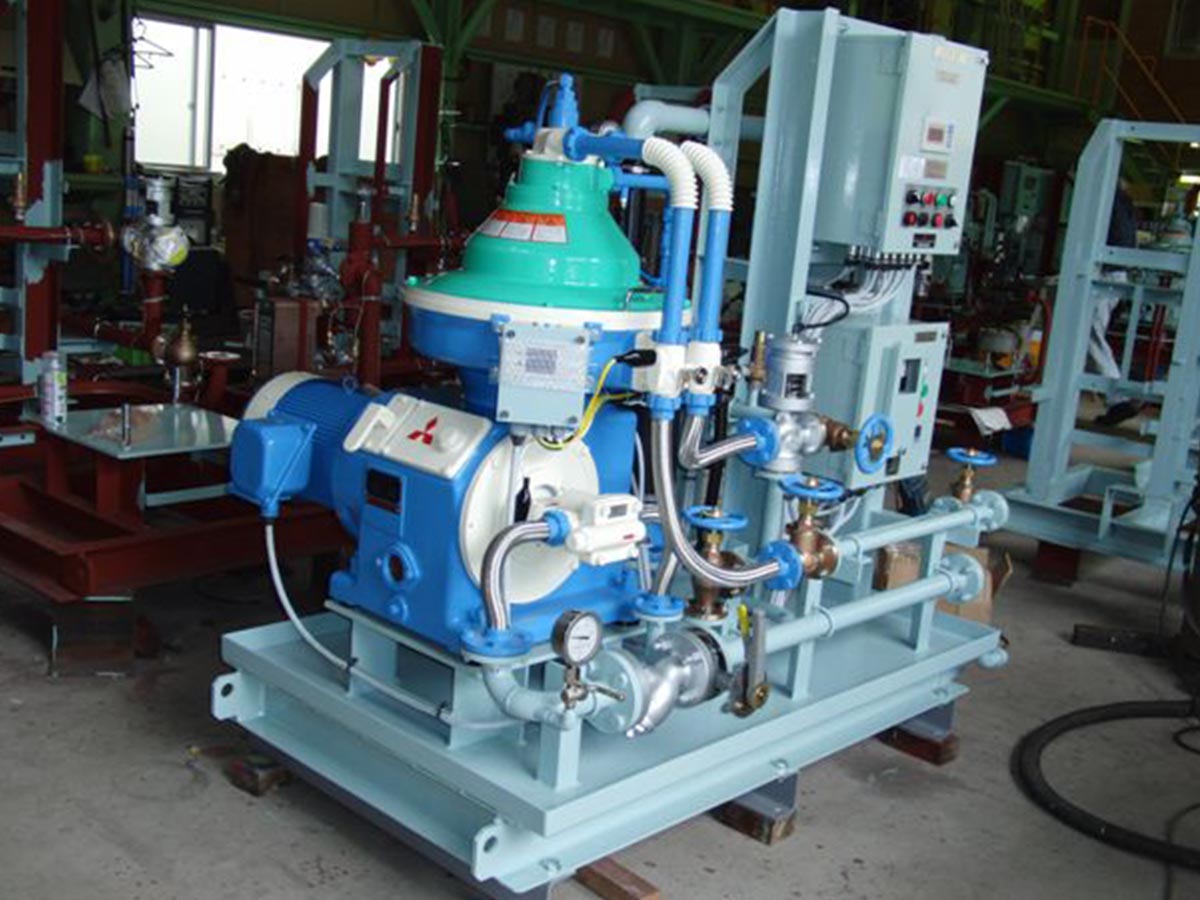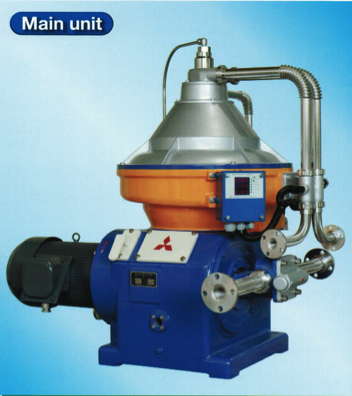 Higher reliability and Higher contaminants removal performance in purification for low grade of heavy fuel oil
Mitsubishi Selfjector Hercules Series (SJ-H) has achieved the highest degree of perfection as oil purifier to date by fol- lowing our field-proven excellent stability and reliability, while integrating new technologies, including high centrifugal force and highly efficient discs. Fusion between our advanced technical capabilities accumulated over the years and new technologies.
Furthermore, with simplification of installation work by a semi-unit for the main body, and digitalization of detectors and gauges, daily inspection procedure has become easier.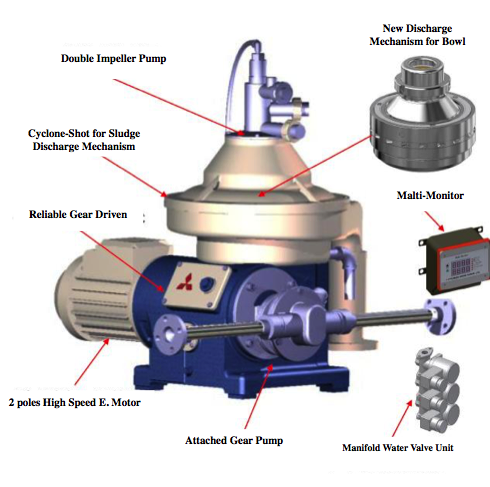 New small type purifier for fuel & lub. oil for Small ships
The compact design realizes saving energy & space.
Higher rotating speed of bowl achieves higher seperation performance. Built-in impeller pump.
Purification up to density of 991kg/m? at 15?C.
(download the Leaflet SJ08 for a full description.)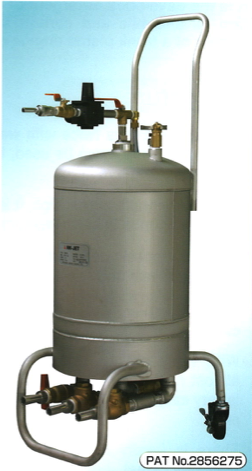 MK-JET, SEPARATOR DISC CLEANING MACHINE
The MK-JET is closed-circulation type cleaner and requires no electrical power because it is driven by the air pressure given by the utility system.
The cleaner realizes a significant shortening of the cleaning process because it can wash and clean the inside of the oil purifier without the purifier having to be disassembled.
Designed to be easy to use and operate on board a ship, this cleaner is compact in size and weighs just 25 kg.
APPLICATION MODEL:
Mitsubihi Selfjector H-Series
– SJ15H/HH~85H/HH (MK-JET 20L)
– SJ110H/HH~220H/HH (MK-JET 35L)
Mitsubihi Sel ector G-Series
– SJ10G/GH~70G/GH (MK-JET 20L)
– SJ100G/GH~150G/GH (MK-JET 35L)
For more details please download our Leaflet MK-JET Disc Cleaner